ABOUT LISTENING IN
---

Conference venue
ETH Zürich
Hönggerberg and Zentrum campus

Conference dates
13th to 15th of September 2023

Listening In: Conversations on Architectures, Cities and Landscapes 1700-1900
Who do we listen to when we write histories of architectures, cities, and landscapes? How many women authors can we find among our sources? How many of them are cited by those whose research we read? We argue that women and other marginalised groups have always been part of conversations on architectures, cities, and landscapes - but we have not had the space to listen to them. This conference is an invitation to reconstruct such conversations, real, imagined, and metaphorical ones, taking place in the 18th and 19th centuries, in any region, in order to diversify the ways we write histories. Taking the art of conversation, integral as both practice and form to the period in Western thought, and repurposing it to dismantle the exclusivity of historiography, this conference calls for contributions which bring women into dialogue with others.

Listening In proposes a new approach to the 'canon' and its protagonists. Rather than either fighting its existence or expanding it by means of 'exceptions to the rule', we call for the setting up of productive conversations. We acknowledge that the canon never exists on its own; instead, it is shaped by what Griselda Pollock has called 'that which, while repressed, is always present as its structuring other' (1999, 8). This conference is envisaged as a listening exercise. We regard a conversation as both codified practice as well as a specific act of verbal exchange, spoken or written, on a particular subject – here architectures, cities, and landscapes – occurring in a specific site, from street to salon, kitchen to court, construction site to theatre, field to church, or book to newspaper, to name but a few.



ORGANISERS

Listening In is organised in the context of two externally funded research projects based at gta, ETH Zurich: WoWA (Women Writing Architecture 1700-1900) is funded by the ERC, led by Anne Hultzsch, and studies female experiences of architecture and landscapes as recorded in women's writings from South America and Europe. The SNSF-funded project Building Identity: Character in Architectural Discourse and Design 1750-1850, led by Sigrid de Jong and Maarten Delbeke, focuses on the uses and meaning of the notion of 'character' in architectural criticism and practice. Both projects share an interest in the experiences of marginalised groups, especially those who identified as women, and strive to have them heard not in a niche, but in the centre of our field. With this conference we wish to open up our approaches to a wider field of research, going beyond our respective geographical frameworks.

Organisers

Group Hultzsch

Institute for the History and Theory of Architecture (gta), ETH Zürich

Delbeke Chair

Institute for the History and Theory of Architecture (gta), ETH Zürich

Scientific Committee

Prof Maarten Delbeke (Delbeke Chair)


PD Dr Anne Hultzsch (Group Hultzsch)



Dr Sigrid de Jong (Delbeke Chair)


Dr Sol Pérez Martínez

(Group Hultzsch)

Dr Nikos Magouliotis

(Delbeke Chair)




Orginising Committee

Prof Maarten Delbeke (Delbeke Chair)


PD Dr Anne Hultzsch (Group Hultzsch)



Dr Sigrid de Jong (Delbeke Chair)


Dr Sol Pérez Martínez (Group Hultzsch)




Dr Nikos Magouliotis (Delbeke Chair)

Dr Noelle Paulson (Delbeke Chair)


Elena Rieger (Group Hultzsch)

Alejandra Fries (Group Hultzsch)


SUPPORTED BY

This conference is part of a project that has received funding from the European Research Council (ERC) under the European Union's Horizon 2020 research and innovation programme (Grant agreement No.949525).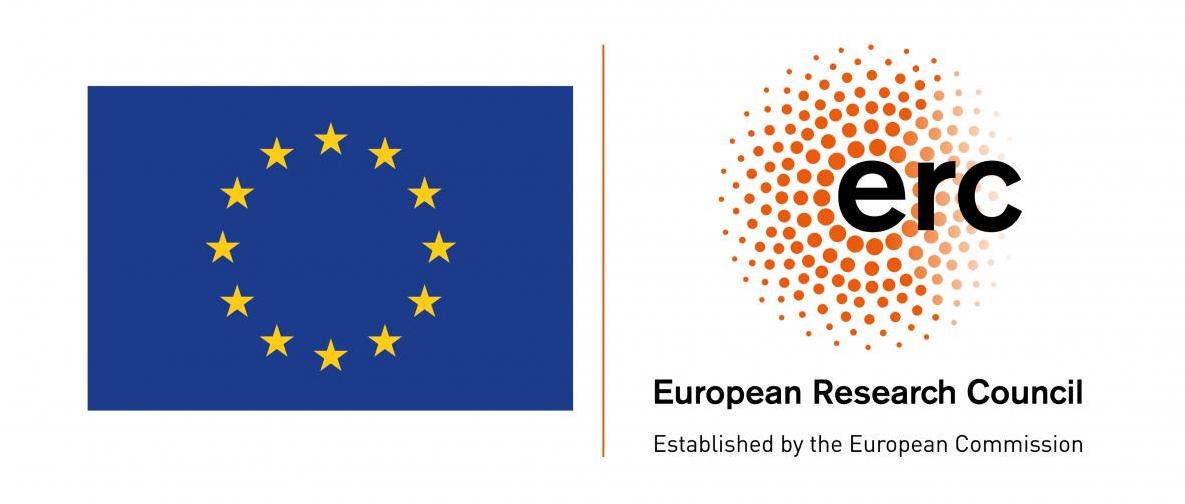 CALL FOR PAPERS
---


We invite papers on conversations that grapple with hierarchies and inequalities, incorporating asymmetrical power relationships while taking care not to gloss over the struggle, pain, and conflict often occurring in these situations. Papers should highlight at least one protagonist identifying as a woman, and are encouraged to also listen to


persons marginalised because of their race, class, religion, sexual orientation, or else,
so-called 'canonical' figures, both architects and critics as well as those from other professions, disciplines, or domains,
individuals from different geographical regions, including those affected by the violence of imperialism and colonialism.


Can a focus on conversations help to include in historiography new protagonists as well as sites which we have so far not seen? How about printed sites, in pamphlets, books, magazines, newspapers, or letter writing? And what are the critical notions around which these conversations occur, such as the sublime, character, or sensibility, but also those emerging from indigenous or non-western knowledges, on different sites and in different media? Further, what shifts, if we start from conversations, rather than, for instance, drawings and buildings? How will it affect histories of architectures, cities, and landscapes if these conversations are inclusive rather than exclusive?


This call invites contributions from and on all regions, particularly those that centre intersectional marginalisations. We are interested to hear about every-day experiences and sites so far less explored as well as new reflections on better-known events and structures. We hope to attract speakers from diverse regions, disciplines, backgrounds, and career stages, who are willing to engage with new materials in innovative ways, listening to each other and our sources. The conference is planned as a focused, single-strand event aimed at creating networks of scholars, facilitating exchanges, stimulating groundbreaking discussions, and producing new knowledges.


SUBMISSION CLOSED
Please submit the following by 17 March 2023 to listening@arch.ethz.ch :


an abstract of no more than 300 words
your name and professional affiliation if any
a short curriculum vitae (ca 100 words)
KEYNOTE SPEAKERS
---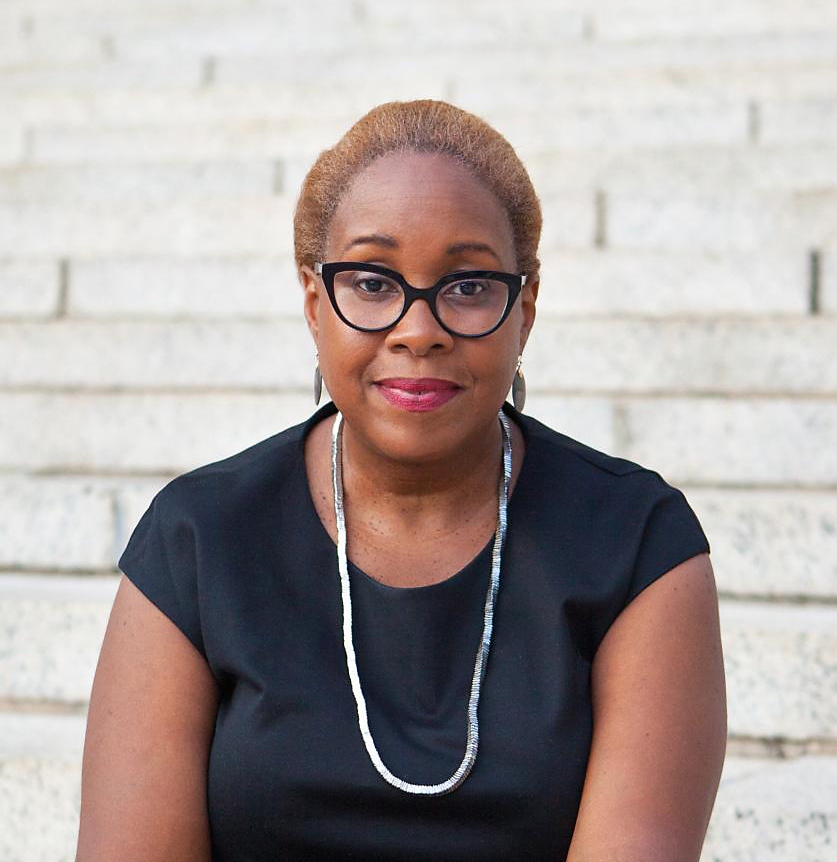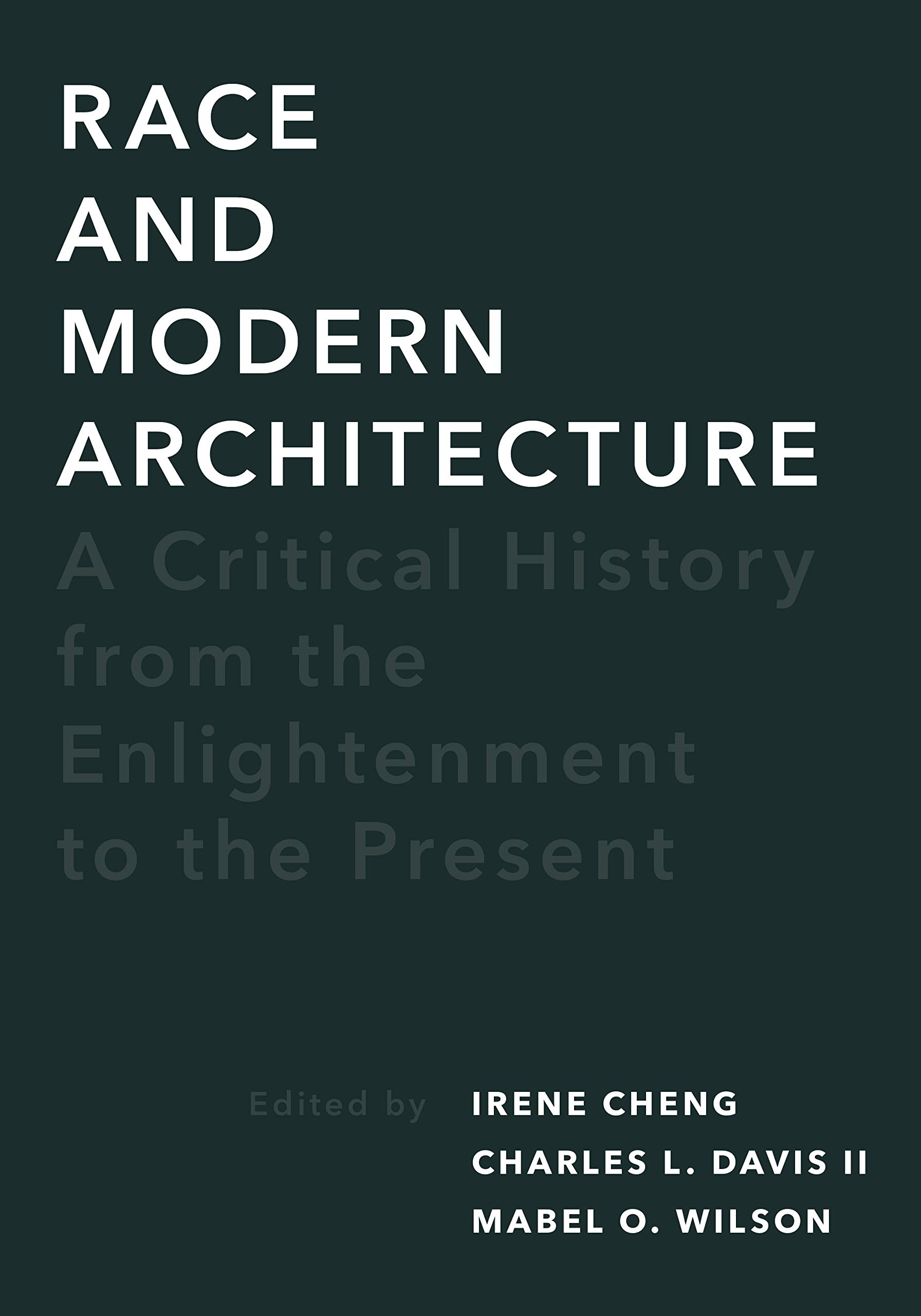 Prof Mabel O. Wilson

Mabel O. Wilson ('91 M.Arch) is the Nancy and George Rupp Professor of Architecture, Planning and Preservation, a Professor in African American and African Diasporic Studies, and the Director of the Institute for Research in African American Studies (IRAAS) at Columbia University. At GSAPP she co-directs the Global Africa Lab. Wilson joined the faculty of Columbia in 2007 and she has held fulltime and visiting appointments at UC Berkeley, California College of the Arts, Princeton University, Ohio State University and the University of Kentucky. She is trained in Architecture and American Studies, two fields that inform her scholarship, curatorial projects, art works and design projects. Through her transdisciplinary practice Studio &, Wilson makes visible and legible the ways that anti-black racism shapes the built environment along with the ways that blackness creates spaces of imagination, refusal and desire. Her research investigates space, politics and cultural memory in black America; race and modern architecture; new technologies and the social production of space; and visual culture in contemporary art, media and film.

Wilson's practice Studio & has been a competition finalist for several important cultural institutions including lower Manhattan's African Burial Ground Memorial and the Smithsonian's National Museum for African American History and Culture (with Diller Scofidio + Renfro). For her most recent design collaboration, she is member of the architectural team designing the Memorial to Enslaved African American Laborers at the University of Virginia (opening Spring 2020). Exhibitions of her work have been featured at the Venice Biennale, Art Institute of Chicago, Architekturmuseum der TU Mūnchen, Istanbul Design Biennale, Wexner Center for the Arts, the Cooper Hewitt National Design Museum's Triennial, the Storefront for Art and Architecture and SF Cameraworks. Wilson is a founding member of Who Builds Your Architecture? (WBYA?)—an advocacy project to educate the architectural profession about the problems of globalization and labor. In 2011 she was honored as a United States Artists Ford Fellow in Architecture and Design. She received the prestigious Arts and Letters Award. In 2019 from the American Academy of Arts and Letters for her work with Global Africa La (GAL), an innovative research initiative that explores the spatial topologies of the African continent and its diaspora. Wilson was also awarded in 2019 the Educator/Mentor honor from Architectural Record'sWomen in Architecture Design Leadership Program.

Wilson has published two books Begin with the Past: Building the National Museum of African American History and Culture (2016) and Negro Building: Black Americans in the World of Fairs and Museums (University of California Press 2012). She is currently developing the manuscript for her third book Building Race and Nation: Slavery and Dispossessions Influence on American Civic Architecture and co-editing the first ever volume on Race and Modern Architecture (University of Pittsburgh Press 2020). Her scholarly essays have appeared in numerous journals and books on art and architecture, black studies, critical geography, urbanism, memory studies. Wilson has received research grants and fellowships from Institute for the Humanities at the University of Michigan, Getty Research Institute, New York State Council for the Arts, Graham Foundation, and the MacDowell Colony. In 2015-2016, she was the Ailsa Mellon Bruce Senior Fellow at the National Gallery of Art's Center for Advanced Study in Visual Arts (CASVA). Wilson received her PhD. in American Studies (2007) from New York University.

For more information visit - GSAPP Website biography


---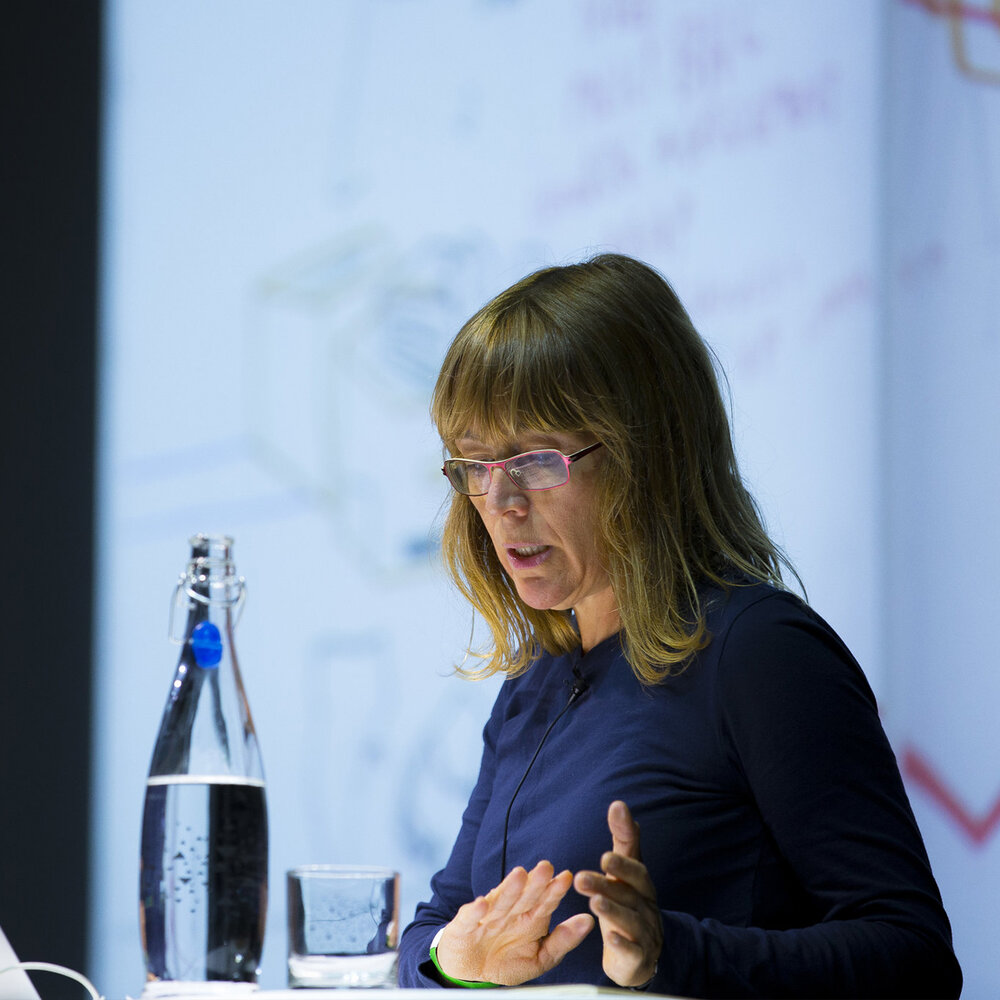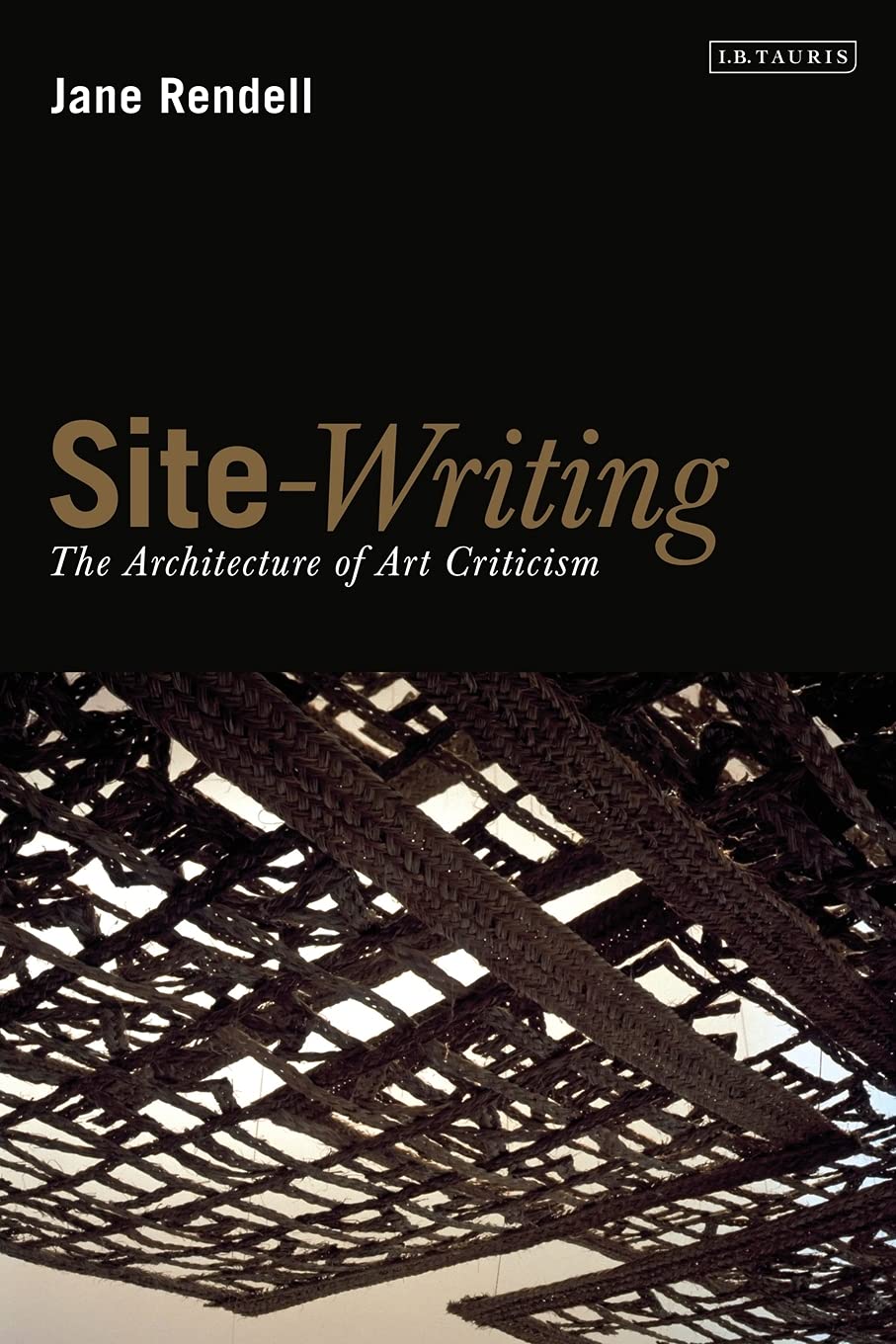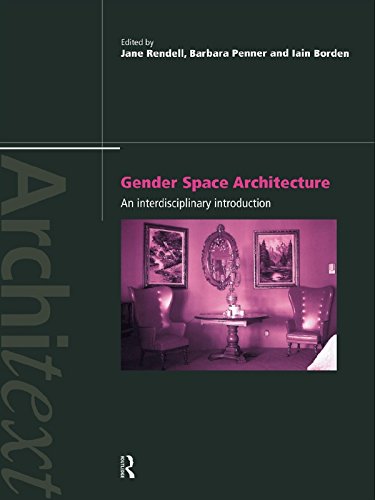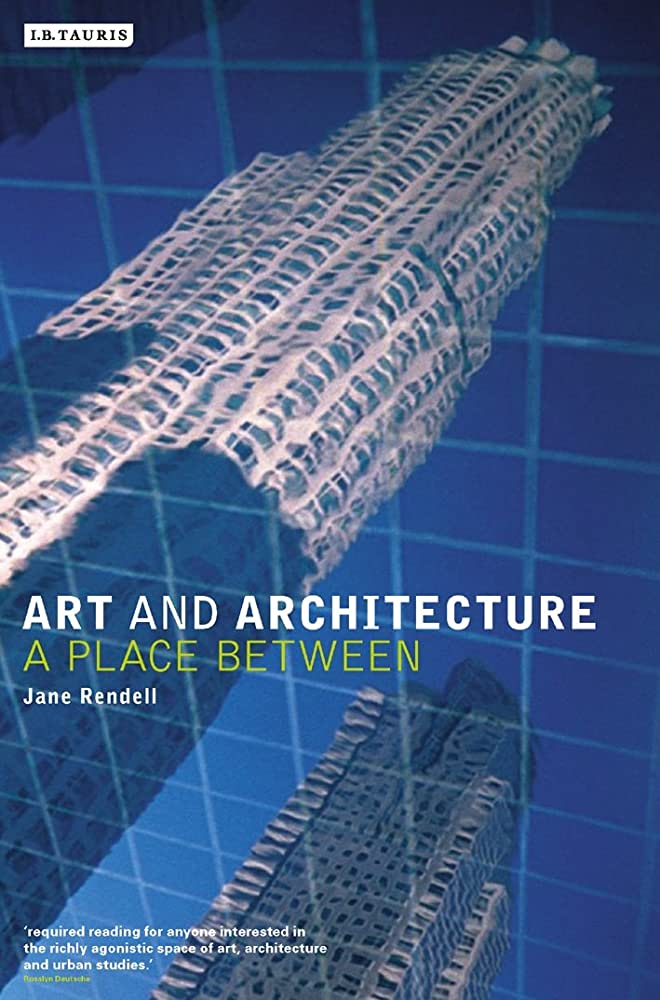 Prof Jane Rendell

Jane Rendell (born Dubai, UAE in 1967) is an architectural historian, cultural critic and art writer. She has taught at Chelsea College of Art and Design, Winchester School of Art, and the University of Nottingham. She has been based at the Bartlett School of Architecture at UCL since 2000, where she has been a Professor since 2008, teaching primarily across the MA Situated Practice (which she co-wrote with James O'Leary), MA Architectural History, and PhD programmes. She was Director of Architectural Research (2004–10) and Vice Dean Research (2010–3).


Rendell's research, writing and teaching is transdisciplinary and crosses architecture, art, feminism, history and psychoanalysis. Her co-edited collections all explore different intersections between architecture and other disciplines, from those with an urban focus such Strangely Familiar (1996) and The Unknown City (2001), to those with a particular interest in architectural history, such as Gender, Space, Architecture (1999) and Intersections (2000), to those which examine the critical inflexions of art and architectural practice, such as A Place Between(1999), Spatial Imagination (2005), Critical Architecture (2007) and Reactivating the Social Condenser, a special issue of The Journal of Architecture (2017).


Her first authored book, The Pursuit of Pleasure (2002) drew on feminist theory to explore the methodologies of architectural history, through an examination of rambling, as a pursuit of urban pleasure in 1820s London, and more recently she has been writing about feminism's relation to architecture in terms of feminist critical spatial practice. In her Art and Architecture: A Place Between, (2006) she introduced the term 'critical spatial practice' to investigate 'the specifically spatial aspects of interdisciplinary processes or practices that operate between art and architecture,' and in The Architecture of Psychoanalysis (2017) she returned to explore places between, but this time through the transitional spaces of the setting in psychoanalysis and the social condenser in architecture. In Site-Writing (2010) she showed how criticism is itself a form of critical spatial practice, and more recently has recently been curating a situated reviewing site – site-readingwritingquarterly.co.uk, and producing site-writings, such as the fictionella, Silver(2017) for Lost Rocks (2017–2021) commissioned by A Published Event.


Her current research engages with ethical practice. From 2015-22 she led Bartlett's Ethics Commission, (with Dr. David Roberts, Bartlett Research Fellow), and was Co-Investigator of 'The Ethics of Research Practice', (with Dr. Yael Padan, Research Associate), which explored the ethics of research relations at the global north-south intersection for KNOW (Knowledge in Action for Urban Equality) an ESRC-funded project led by Prof Caren Levy.With Roberts and Padan, she has been authoring and co-authoring a series of publications, and co-curating an online open access education tool-kit called www.practisingethics.org, designed and produced by Roberts, which contains the writing of over 30 contributors. The research has received three awards: A UCL Provost's Award for Education in 2018, a commendation in the category of Ethics and Sustainability in the RIBA President's Awards for Research in 2018, and in 2022 a RIBA President's Award for Research in the category Ethics and Education.


Rendell has written essays for artists, such as Daniel Arsham, Bik Van Der Pol, Jessie Brennan, Janet Hodgson, Jasmina Cibic, Apollonia Susteric and transparadiso, and for galleries and museums such as FRAC Centre, Orléans; Hamburger Bahnhof, Berlin; and the Hayward Gallery, London, as well as talks for arts agencies, events and galleries such as the Serpentine Galleries, London; the Tate, London; the Barbican Centre, London; the Venice Biennale.

For more information visit Jane Rendell's website – https://www.janerendell.co.uk/


PROGRAMME
---
Friday 8th September 2023

TBC Pre-conference event online
Zoom
WEDNESDAY 13th September 2023
17:30 Introduction to Listening In

17.45 KEYNOTE Prof Mabel O. Wilson

19.00 Apéro


ETH Hönggerberg

ETH Hönggerberg

ETH Hönggerberg


THURSDAY 14th September 2023
08.30 Registration

09.00 Welcome

09.30 Session 1

11.00 Coffee

11.30 Session 2

12.30 Lunch

14.30 Session 3

16.00 Coffee

16.30 Session 4

18.00 Apéro

ETH Hönggerberg

ETH Hönggerberg

ETH Hönggerberg

ETH Hönggerberg

ETH Hönggerberg

ETH Hönggerberg

ETH Hönggerberg

ETH Hönggerberg

ETH Hönggerberg

ETH Hönggerberg

FRIDAY 15th September 2023
08.30 Registration

09.00 Session 5

10.30 Coffee

11.00 Session 6

12.30 Lunch

14.00 Session 7

15.45 Transport to Zentrum

16.30 Coffee

17.00 Listening to Zurich

18.00 Keynote Prof Jane Rendell

19.30 Apéro
ETH Hönggerberg

ETH Hönggerberg

ETH Hönggerberg

ETH Hönggerberg

ETH Hönggerberg

ETH Hönggerberg



ETH Zentrum

ETH Zentrum

ETH Zentrum

ETH Zentrum

LOCATIONS
---
ETH Zurich, Hönggerberg campus


The modern ETH Zurich Hönggerberg campus is located on the outskirts of the city of Zurich. It is a perfect example of the links between science, industry and the general public. That is why it won the European Cultural Award for Science in 2010.

ETH Zurich
Hönggerberg campus
Stefano-Franscini-Platz 5
8093 Zurich
Switzerland
How to get there.




ETH Zurich, Zentrum campus

The ETH Zurich Zentrum campus with its historic Main Building not only embodies the university's traditional roots but is also a lively centre for socialising and study.

ETH Zurich
Hauptgebäude
Rämistrasse 101
8092 Zürich / Schweiz
Schweiz
How to get there.





Free transport link between campus

The ETH eLink travels between the Zentrum campus and Hönggerberg campus multiple times an hour. This direct shuttle bus allows ETH members to commute between the two campuses without having to switch buses.

More information and schedules here.





Accommodation


We recommend looking for options near the ETH e-link bus stops at Haldenegg and Unterführung Polyterrasse for easy transport between the venues of the conference.